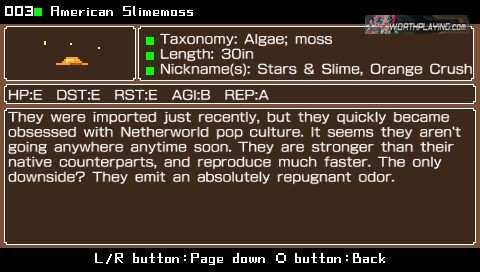 The American Slimemoss is an upgraded version of the Slimemoss. These Slimemosses are orange slime. They evolve in to American Slimebuds and these in to Slimepetals. They can be upgraded in to Hyacin Slimemosses.
Advantages
Edit
The American Slimemoss can reproduce and suck in nutrients faster and more than it's counterpart, the Slimemoss. It blooms faster too.
Ad blocker interference detected!
Wikia is a free-to-use site that makes money from advertising. We have a modified experience for viewers using ad blockers

Wikia is not accessible if you've made further modifications. Remove the custom ad blocker rule(s) and the page will load as expected.